Artesana
Canelones, Uruguay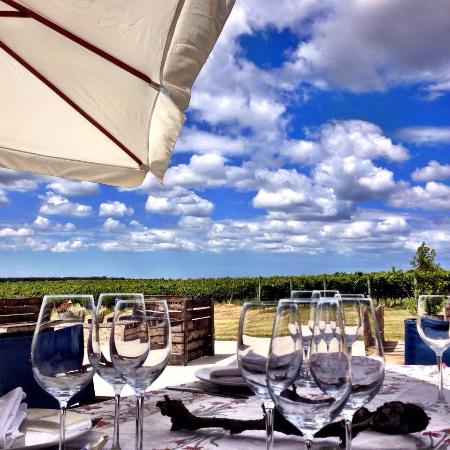 Artesana is a small production, single vineyard estate winery located in the acclaimed Canelones wine growing region of Uruguay. Made with the highest quality estate-grown fruit, Artesana's iconic wines showcase Uruguay's distinctive terroir and its signature varietal Tannat. Uruguay produces dynamic and award-winning wines of outstanding quality. Differing from Argentina and Chile, Uruguay is a country of small-scale, family-owned wineries with a European winemaking tradition. The coastal Atlantic climate is often compared to Bordeaux's, producing wines with well-balanced levels of alcohol and acidity.
Tannat, brought from France in the 1870s, produces rich, full-bodied red wines with dark fruit and spice aromas and favors. Artesana was developed in 2007 by American Blake Heinemann who recognized the unique character of Uruguay's Tannat wines and thought others would be interested in discovering them as well. "Uruguay is an extraordinary country. When I first tasted the
Tannat wines from the Canelones region I was struck by their richness. Uruguay is being recognized as a fine wine producer and deservedly so. There are excellent wines being made in Uruguay and Tannat is a very distinctive grape. It has an exotic spicy
character that can be big and bold, yet elegant and complex."
Artesana's award-winning winemakers Analía Lazaneo and Valentina Gati share the passion of handcrafting wines that express the unique terroir of Artesana's Las Brujas vineyard. They have an
intimate knowledge of the macro terroir of the Canelones region and the intricacies of the Tannat grape, and represent the next generation of Uruguayan winemakers.
Located on an 80-acre estate in Las Brujas in the Canelones region of southern Uruguay, Artesana's 20-acre vineyard is planted to Tannat, Merlot, Cabernet Franc and Zinfandel, the only Zinfandel produced in Uruguay. A 3,500 square foot winery was constructed in 2011 complete with new French and Italian winemaking equipment and the highest quality French and American oak barrels. The Artesana name, inspired by the winemakers, is a
feminized derivation of the Spanish word for "artisan," synonymous with fine wines.